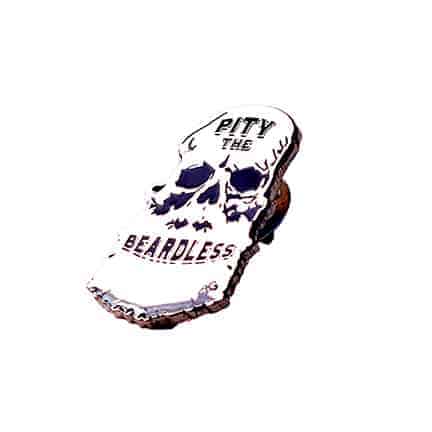 BeardGains Logo Mesh Trucker Hat
Everybody loves a dope trucker hat for those much needed breathable scenarios out in the blasting sun. Well, we decided to make one we could stand behind and what better way to rep your manhood than in Pity The Beardless fashion.

2d Embroidered Skull Logo On Black Cotton Twill
BG Beard Gains Inside Hat Tag
Fear The Beard Inside Double Stitching
Breathable & Superior Quality
Beard Gains
✅ 100% Organic  
✅ Hand Made By Women in the U.S.
✅ Paraben, Sulfate, Phthalate Free
✅ Smells Incredible
✅ Highest Quality Import Oils
Other Brands
❌ Not Organic
❌ Low Quality Outsourced Manufacturing
❌ Contain Harmful Chemicals
❌ Bad Smell
❌ Low Quality Oils